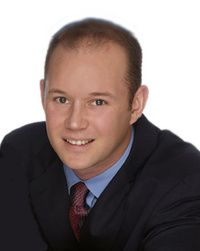 Mike Brown
Michael grew up in Ann Arbor Michigan and graduated from Michigan State University with a degree in marketing. Almost no one grows up planing on being a real estate agent, usually it's just one of those things that happen. Mike really enjoys travel and adventure, so much so that he based his first 10 years after college on doing just that. Some examples include working at ski resorts in Tahoe California and Crested Butte Colorado, guiding Mt. Bikers in Moab Utah, climbing the tallest peaks of Montana and Wyoming, commercial salmon fishing in Alaska, driving coast to coast on motorcyles not once but twice, racing sailboats on both the the Great Lakes and the Chesapeak and Jeep expeditions through the deserts of Nevada and Utah.
After these early adventures Michael slowed down a little and joined the US Air force to see the world outside of the continental US. As an aircrew member on the C-5 Galaxy cargo jet Michael was able to expand his horizons visiting such countries as Honduras, Yugoslavia, Iraq, Morocco, Tunisia, Egypt, Jordan, Saudi Arabia, Turkey, Thailand, Guam, South Korea, South Africa, Spain Germany, Great Britan, Norway, Iceland and a host of others. Somewhere along the line Michael got into photography, computers and flipping houses which led to selling real estate at the beach.
Michael currently lives with his wife and young daughter in the community of Seabreeze in Rehoboth Beach on the Rehoboth Bay with views of Dewey Beach. These days Mt. climbing is out of the question but Mike still enjoys sailing, skiing and watching the sun come up over the bay.